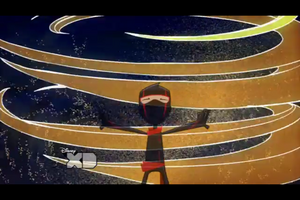 The
Earth Attack
 is a power learned by the
Ninja
.
Description
Using a spell, it allows the Ninja to summon whatever he wants out of soil to protect him. When the creation is too broken apart, it can't pull itself together. The Ninja can control the Earth Attack and command the earth to follow his orders.
In "Hip Hopocalypse Now", Randy accidentally recites the spell in a rap battle and creates a giant worm, which attacks anyone who shows any sign of hostility at him. To defeat the creature, Randy creates sand ninjas, which he calls sandjas. Together, they attack the worm, but can't break it apart enough. In order to defeat it, Randy commands the sandjas to do a cyclone attack, in which they turn into a cyclone and break the worm completely.
Mastering the Earth Attack
Spell from the NinjaNomicon:
Stay grounded, do not waver.
The dirt itself will pay you a favor.
To stop your foes and hold them back,
Harness the soil for an Earth Attack.
Trivia
Community content is available under
CC-BY-SA
unless otherwise noted.